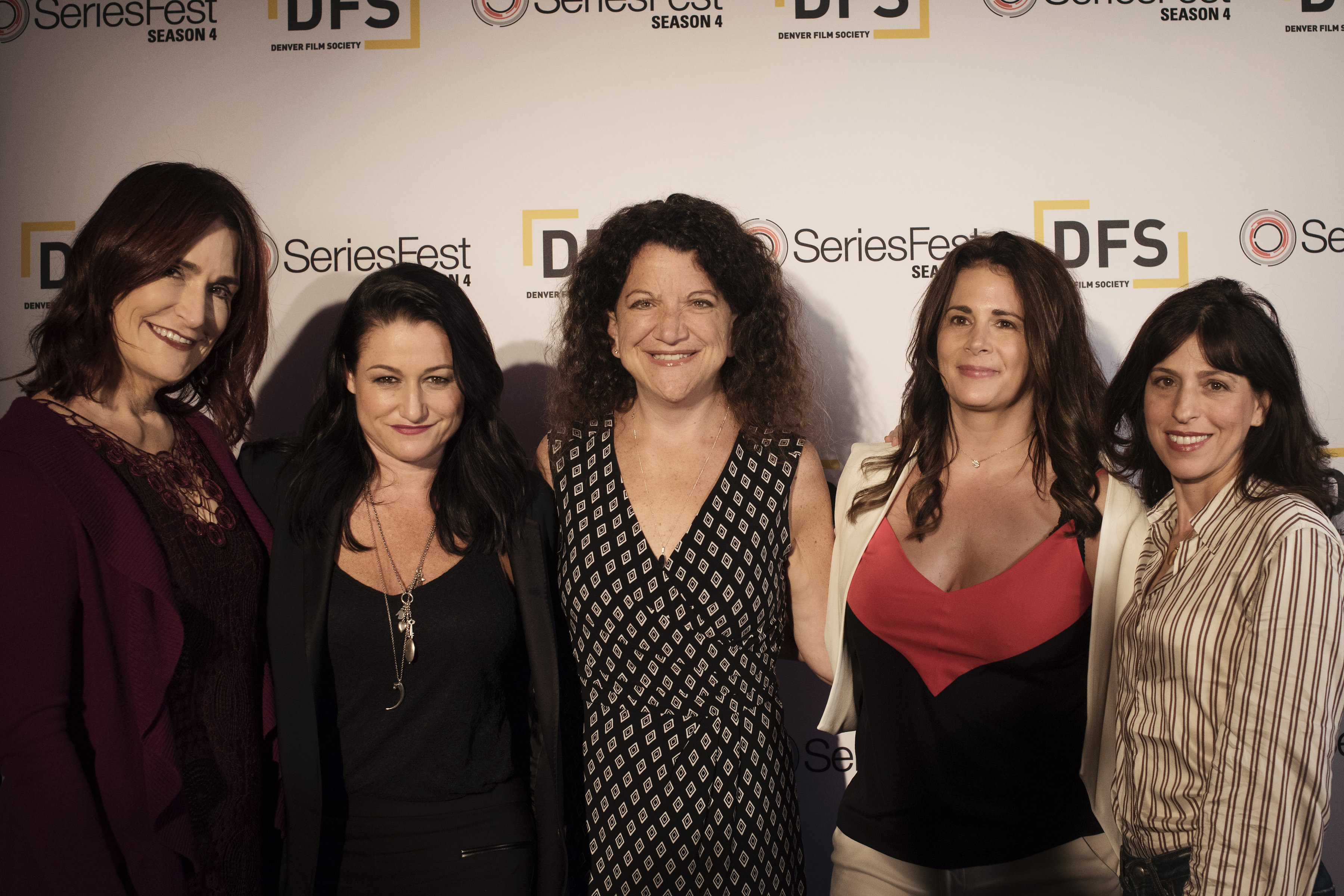 SeriesFest's Year of Impact continued on Sunday with a focus on diversity and female directors and creators. The day started strong with our Women's Creator Brunch and led into our Who Runs The Show? Women. panel.

SeriesFest also announced an expansion of their "Featuring Women" initiative through a new mentorship program with Shondaland. SeriestFest also announced the winner of the Jan Marino Scholarship, Lesli "Z" Zephyr.
| | |
| --- | --- |
| | |
| Lesli "Z" Zephyr, a 67-year-old playwright who also served in the Marines and worked as one of San Francisco's first female teamsters, was honored as the winner of the Jan Marino Scholarship (to support women over age 55 enrolled in Stephens College M.F.A. in Television and Screenwriting program) during the festival's "Who Runs the Show" panel on Sunday, June 24. | SeriesFest announced it will be expanding their "Featuring Women" initiative on Sunday. In partnership with Shondaland, SeriesFest will launch their first ever Women Directing Mentorship anchored with the unique opportunity to shadow a director for an episode of a Shondaland production and a $5,000 stipend to use during the duration of their mentorship. |
The Golden Age Of Television panel featured a conversation about the ever-changing landscape of serialized content.
Panelists included: Kathleen Grace (CEO, New Form), Katie O'Connell (CEO, Platform One Media), Chris Selak (EVP and Head of Worldwide Scripted Television, Lionsgate), Jeremy Gold (Co-President, Blumhouse Television). The panel was moderated by Debra Birnbaum (Executive Editor, Variety).
BLUMHOUSE TELEVISION & FACEBOOK WATCH'S SACRED LIES screening took place on Sunday evening. Following the screening was a Q&A with Raelle Tucker, Scott Winant, Elena Kampouris, Kevin Carroll & Kiana Madeira moderated by Mina Lefevre (Head of Development at Facebook).
9:00am Pitch-A-Thon
10:00am Unscripted
10:30am Morning Coffee with Television's Game Changers (Panel)
11:45am Drama Block 3 (Q&A)
12:00pm Funding Your Indie Episodic (Panel)
12:30pm All3Media International Mystery Road (Colorado Premiere)
1:45pm Comedy Block 1 (Q&A)
2:15pm Drama Block 1 (Q&A)
3:00pm A Branded New World (Panel)
6:30pm Centerpiece Presentation: Lady Antebellum & Screening of Yellowstone (At Red Rocks)
Monday's Featured Picks