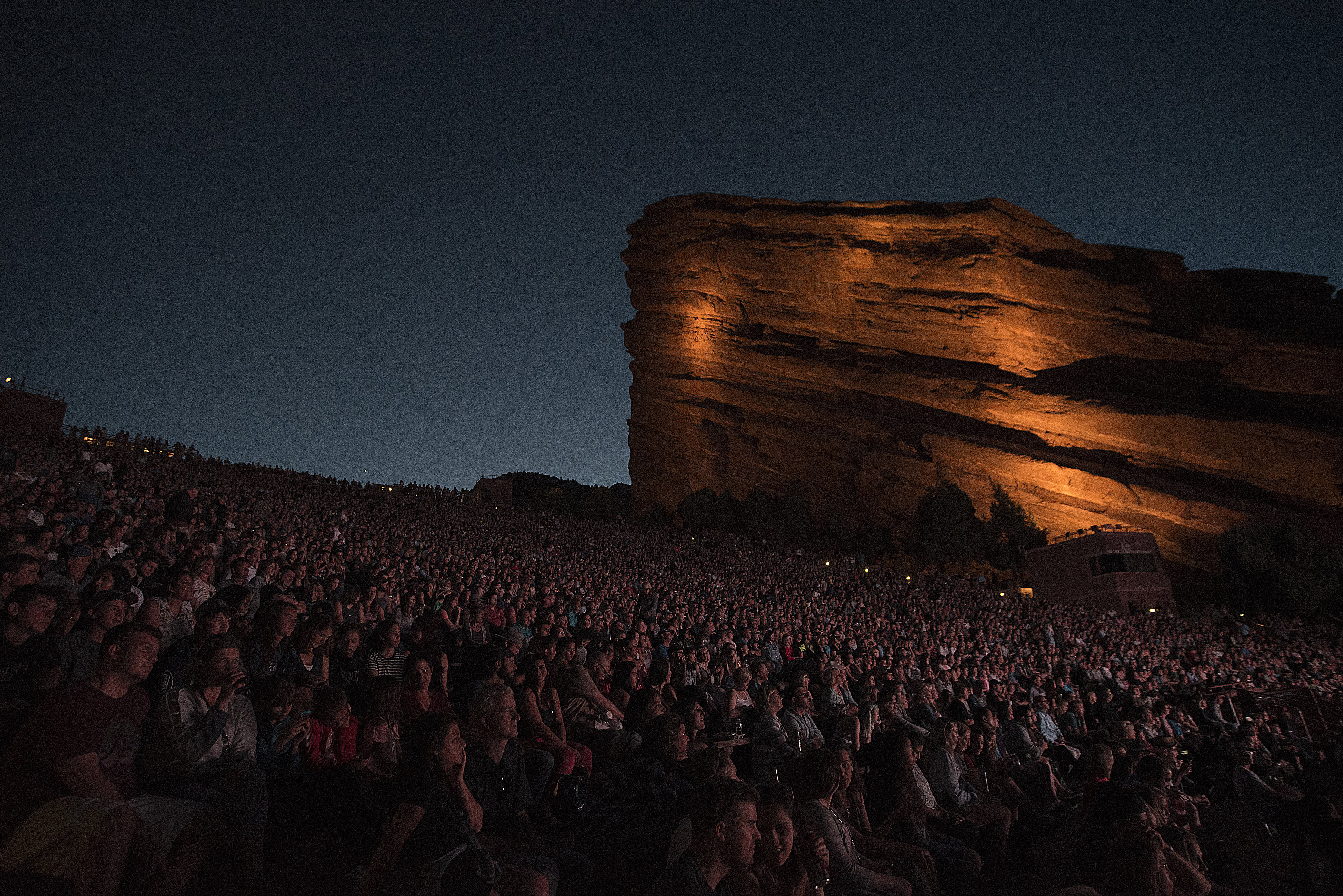 SeriesFest Goes Country: A Night Of TV & Live Music On The Rocks
On Monday night as part of our Season 4 Centerpiece at Red Rocks Amphitheatre Seven-time Grammy© Award-winning country trio, Lady Antebellum made their Red Rocks Amphitheatre debut!

Kicking off the event in the iconic setting was a special screening of Paramount Network's new original scripted series,

Yellowstone

, starring Academy Award© winner Kevin Costner.
Our Branded New World panel featured a conversation with Charlie Lozner (Director of Integrated Services, Back Bone Media), Mike Arzt (Co-Owner, The Public Works), Andrew Smith (Co-Founder, SupplyNY), Marc Battaglia (Executive Creative Director, Marriott Content Studio) moderated by Annie Carroll (Head of Studios, Apartment Therapy Media).

Drama Block 1 screened yesterday with showings of

Restoration

and

Eullenia

featuring a special Q&A with Producer Peter Green.





Drama Block 3 featured screenings of

Brooke

,

Halfway There

, and

Sink Sank Sunk.

Also featured were Q&A's with

Halfway There

creator Nick Morton

and Sink Sank Sunk

creator Will Seefried.
10:00am Digital Shorts Competition Block 1 (Q&A)
10:00am Don't Quit Your Day Dream (Workshop)
11:00am In Conversation With Yellowstone's Wes Bentley & Gil Birmingham (Panel)
11:30am Comedy Block 4 (Q&A)
12:00pm Digital Shorts Competition Block 2 (Q&A)
12:45pm Navigation The Digital Freeway (Panel)
2:15pm Digital Shorts Competition Block 3 (Q&A)
2:15pm ZDF Enterprises Ku'damm 59
2:30pm In Conversation with Mark Feuerstein (Panel)
4:15pm Digital Shorts Competition Block 4 (Q&A)
4:15pm What's Next? (People, Package & Pitch) (Workshop)
4:45pm Comedy Block 2 (Q&A)
6:00pm Breakarate (Q&A)
8:30pm Storytellers Initiative Live Read (At Comedy Works)


Tuesday's Featured Picks