SeriesFest was proud to partner with the 40th Denver Film Festival to spotlight extraordinary independent content coming out of SeriesFest, as well as get an insider's look into some of today's most exciting series! SeriesFest showcased 4 exclusive events during the festival including screenings of ABC's Ten Days in the Valley, BBC America's Dirk Gently's Holistic Detective Agency, SeriesFest Award Winners Showcase, and the Featuring Women Initiative Live Read.
ABC's TEN DAYS IN THE VALLEY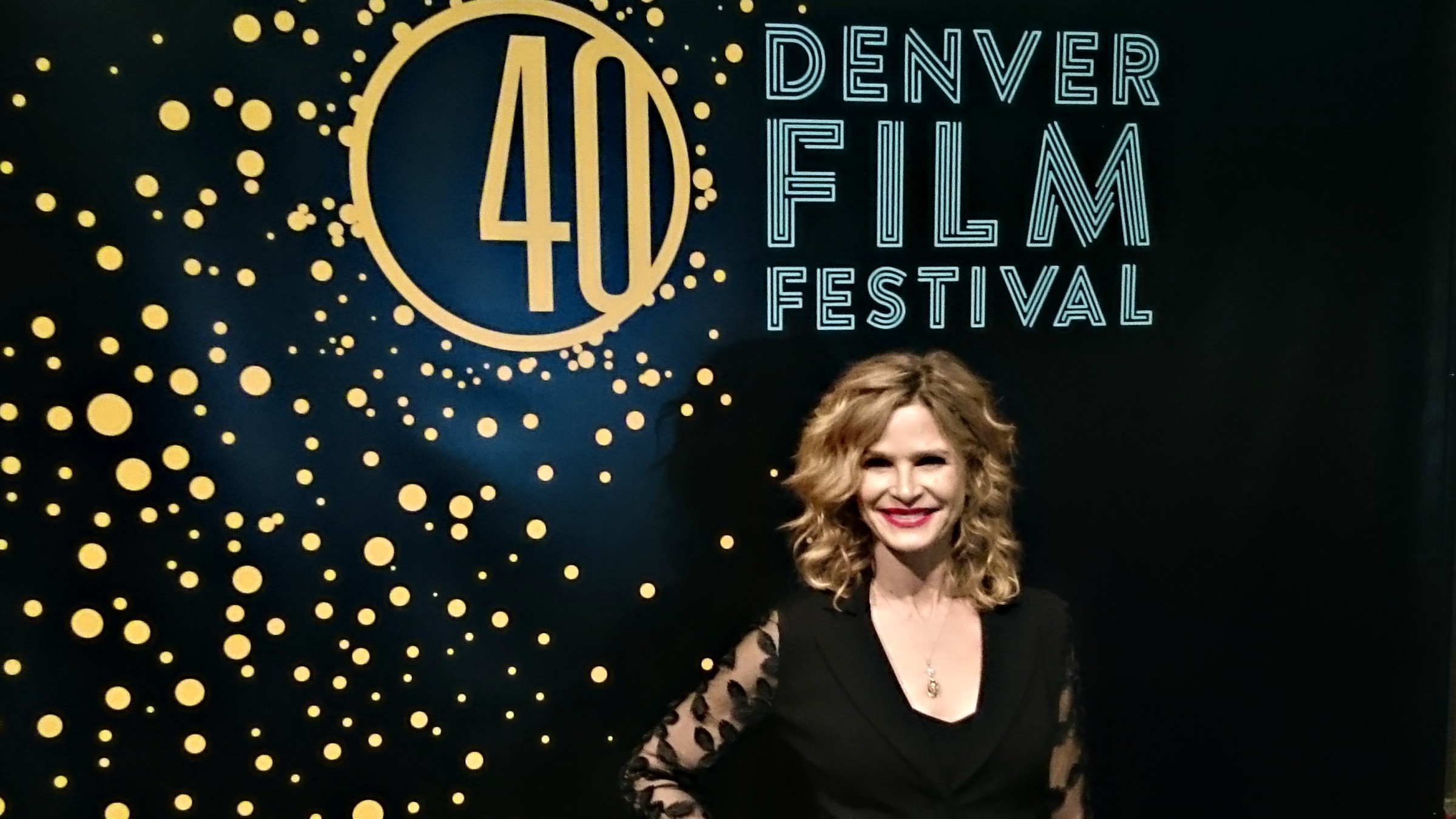 SeriesFest was honored to have Kyra Sedgwick join us at this special presentation of her new show, Ten Days in the Valley. In ABC's new thriller, Sedgwick plays Jane Sadler, the overworked producer of a controversial show about law enforcement and a single mother in the middle of a contentious separation. Her world is turned upside down when her daughter goes missing in the middle of the night; losing trust in everyone she knows, she will do anything to find her daughter. Check out the first five episodes on ABC's website. After a five-year hiatus, Ten Days in the Valley marks Sedgwick's return to TV following the end of TNT's The Closer.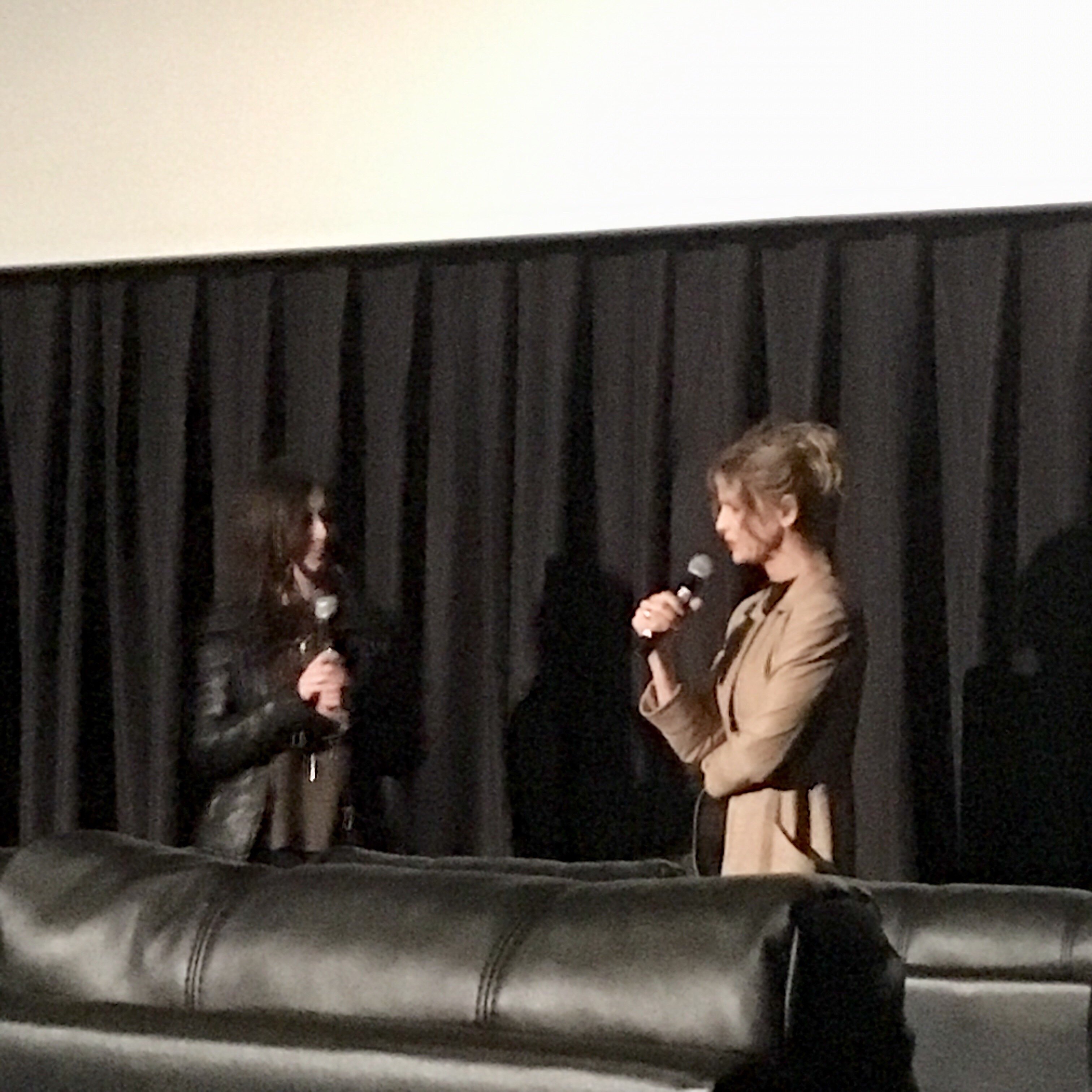 "What we have now are just longer periods of time to tell a story and they're serialized more. These stories are transparent and unusual. Everything doesn't have to appeal to a broad audience. You can do more niche work and it will have artistic appeal." - Kyra Sedgwick
During the Q&A, Ms. Sedgwick discussed what drew her to this project was the strong female creative team. The role itself also surprised and excited her as Jane is incredibly motivated and powerful but flawed, really creating a fun and challenging role to live in. She also serves as an Executive Producer on the series, allowing her to weigh in on the creative process, give notes on outlines, and especially work with the writers in terms of deepening characters' arcs.
When asked if Ms. Sedgwick preferred working TV or Film, her response was:
"In television you have a very long time to tell a story. You get to explore a lot more of who the character is. In a film you have maybe 2 hours to make an impact. It's harder to show all of your colors in a few short scenes. I wouldn't say I love one more than other but I'm thrilled as an actor to tell a story."
Ms. Sedgwick's thoughts on the Golden Age of Television:
"The Closer was not just a female driven show but a show that made a lot of money for people. What we have now are just longer periods of time to tell a story and they're serialized more. These stories are transparent and unusual. Everything doesn't have to appeal to a broad audience. You can do more niche work and it will have artistic appeal."
BBC AMERICA'S DIRK GENTLY'S HOLISTIC DETECTIVE AGENCY
If you haven't had the chance to binge watch Dirk Gently's Holistic Detective Agency, check it out on BBCA now! This series sensation is a dizzying, smart, dangerous, unexpected and fun adventure that explores a different genre. Season one was about time travel with body-swapping, and this season involves an injection of fantasy. On Saturday, November 4th, SeriesFest screened a sneak peek of Season Two as well as a Skype Q&A with series stars, Jade Eshete & Izzie Steele.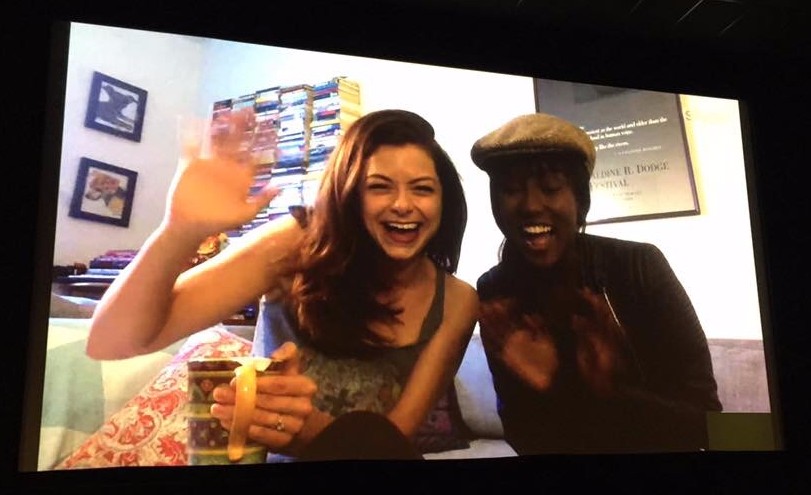 Dirk Gently's Holistic Detective Agency is based on Douglas Adams' (The Hitchhiker's Guide to the Galaxy, Doctor Who) acclaimed novel and is known for its odd-ball sci-fi material. Both Izzie and Jade spoke in depth about their experience as actors tackling the nontraditional realm and finding truth in their characters' actions and habits - riding the line of quirky without appearing over the top. These stories take place in a world where almost anything can happen, but they stayed true to knowing only what their characters would know episode to episode. The two have many scenes together which created a family-like atmosphere on set and extended beyond the screen to a true friendship. We are excited to see the next episodes in this ambitious series!
SERIESFEST AWARD WINNERS SHOWCASE
SeriesFest was thrilled to host a screening of three of our award-winning independent pilots from SeriesFest Season 3: Up North, Giving Up and According to My Mother. CEO and Founder, Randi Kleiner hosted a Q&A with the creator of Up North, Emil Pinnock, who shared how his career has taken the next steps since his series premiered at SeriesFest. His story is truly inspiring. Check out the video below to hear more from Emil!
FEATURING WOMEN INITIATIVE: LIVE READ
In 2017, SeriesFest partnered with Rose McGowan and Damage Inc. Productions to discover new episodic series about, for and featuring women. The winning artist and Colorado Native, Sarah Sellman, won a development deal with Damage Inc. Productions for her script, Cottonwood. SeriesFest's Live Read of the script, directed by Jasmine McGlade, was the first Live Read ever produced at the Denver Film Festival.
McGlade led the charge with only 48 hours of rehearsal time and 16 local actors, which marks the most ambitious live read the SeriesFest team has yet to tackle! We are so grateful for the support of local organizations and our friends at The Lot, Donna Baldwin Agency, Radical Artists, and Wilhelmina Denver.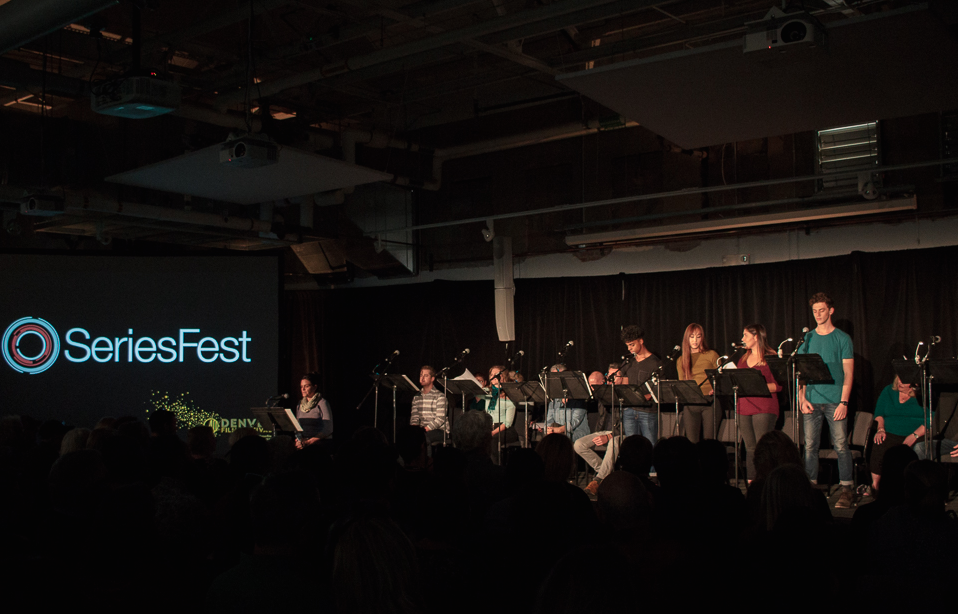 PARTY TIME!
Last but not least, we'd like to send out a special thanks for everyone who came out to celebrate the 40th anniversary of the Denver Film Festival! In case you missed out, below are photos from the SeriesFest party hosted by the DFS at the Festival Annex. Congratulations to the Denver Film Society on 40 spectacular years! SeriesFest is honored to call you our partner!