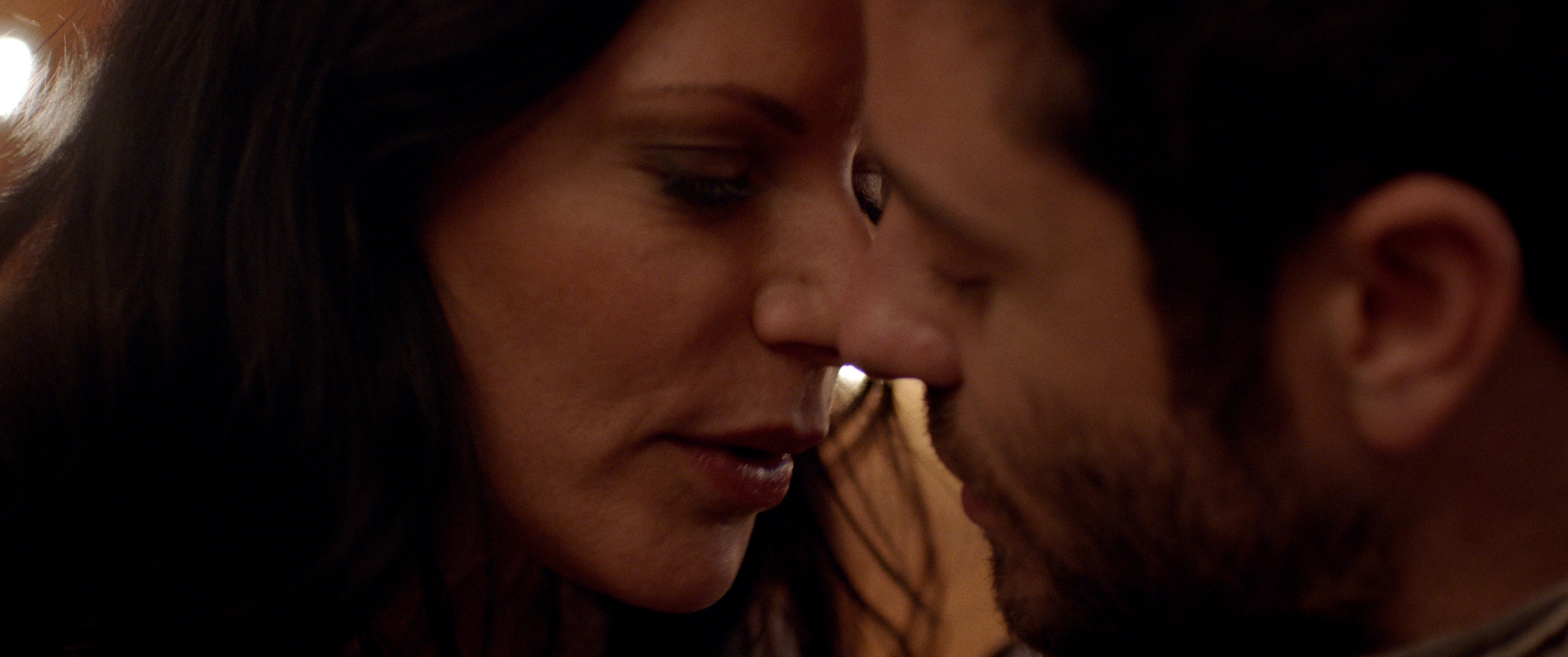 Lost & Found is a dramedy about a group of thirty somethings navigating the absurdities of life, love, and unexpected new beginnings in modern day Los Angeles from Executive Producers Haroula Rose and Melonie Diaz. With Melonie Diaz, Will Janowitz, Jennifer LeFleur, Terence Nance, Avi Rothman, Laura Lee Botsacos, Abby Wathen, Nick Thurston, Haroula Rose, Ethan Gold.

Stella is a graphic designer with dreams of illustrating her own line of children's books. Ian is a musician who is longing to make it big after many years on the road. Stella and Ian are separating. But for this modern LA couple, that's nothing to be sad or ashamed about. So they decide to host an "un-wedding" party to celebrate. As friends and family descend on their home for the occasion, secrets are revealed and loyalties tested.

Lost & Found explores an often overlooked stage in life, the early 30s, that particular time when you're supposed to have things "figured out" already...but maybe you don't.
Responses by Lost & Found Creator and Director, Haroula Rose

From a brainstorm to an 'unwedding' to Lost & Found:
The project began as I started to brainstorm about relationships and how we haven't seen an "unwedding" onscreen before. At least not that I know of… And I feel particularly drawn to the kind of comedy that arises from awkward, honest situations. This is ideal fodder for endless stories, multiple characters' lives, at an interesting entry point. I want to explore things that may seem absurd, like the idea of "conscious uncoupling" which gets made fun of, but isn't that something we should all aspire toward in a way? Ideally we want to part with someone on good terms, rather than bitterness, and there is a way to honor it maybe that is heartbreaking but also funny — at least in our pilot it is all of those things.

On casting:
This cast was made up of friends, and friends of friends. It was mostly a family affair of people we knew already, except for LOURDES, for whom we auditioned many people, and luckily found Laura Lee!

On the folks who inspire:
Vince Gilligan, Jenji Kohan, David Simon, Larry David, Jill Soloway, Paul Feig, Judd Apatow, Shonda Rimes, Nic Pizzolatto. I like that these people have built entire worlds, universes, that become serious touchstones of culture and change the way we think about television. They all inspire me for their originality in tone, unique storytelling, and specificity in characters and settings. I binge watched Breaking Bad over the span of a couple of weekends a couple years ago….and haven't been the same since.

…and more like David Simon, Jenji Kohan, Nic Pizzolatto and more:
David Simon, because I would love to see his process up close in terms of how he takes real stories from his experiences as a journalist and dramatizes them. Jenji Kohan rides that line of humor and drama so well and I love that, it would be great to collaborate with her. Nic Pizzolatto made serious breakthroughs in storytelling on True Detective that people will continue to talk about for a long time, with an anthology structure that is so fresh here in the states. I am a big fan of well placed flashbacks, monologues, and playing with how we think of time. I love when there is a central directorial voice and perspective and I think that makes a show stronger; Jane Campion's Top of the Lake is up there for me for this reason too.

In consideration of how entertainment is being consumed…
I think we have to get used to the fact that people, especially young people, are watching things on tiny telephone screens. The biggest benefit to that in my mind, is that it appeals to having an intimate relationship with people and hopefully you can go deeper with what people are feeling or trying to communicate. Since it's being consumed in such a way - in bed, on buses, everywhere all the time - why not embrace that and make things that are really deeply personal and vulnerable? Maybe less staged, ensemble casts and more subjective, monologue, character-based POV stuff, which I always love anyway.

And are there new projects in the works?
Yes I have many! In terms of television I have this idea that involves life as musician (I've been a musician and songwriter for many years) in the modern age, part La La Land and part Party Down I guess. It's also got that comedy/drama tone going on whereby you can laugh at it since it's based in real life. Another series in development is a drama set in the Oakland area with Pete Nicks and Ryan Coogler.

I'm also working on a feature film, which is in the casting and scouting phase right now. It's an adaptation of the best selling book Once Upon A River by Bonnie Jo Campbell. What I love about it is that it's Midwestern gothic. [It is] partly an homage to characters like Huck Finn, except our lead character is this badass girl named Margo who goes on a journey to find her mother after her father is killed. Epic story and unique characters, so excited to tell it onscreen.
------------------------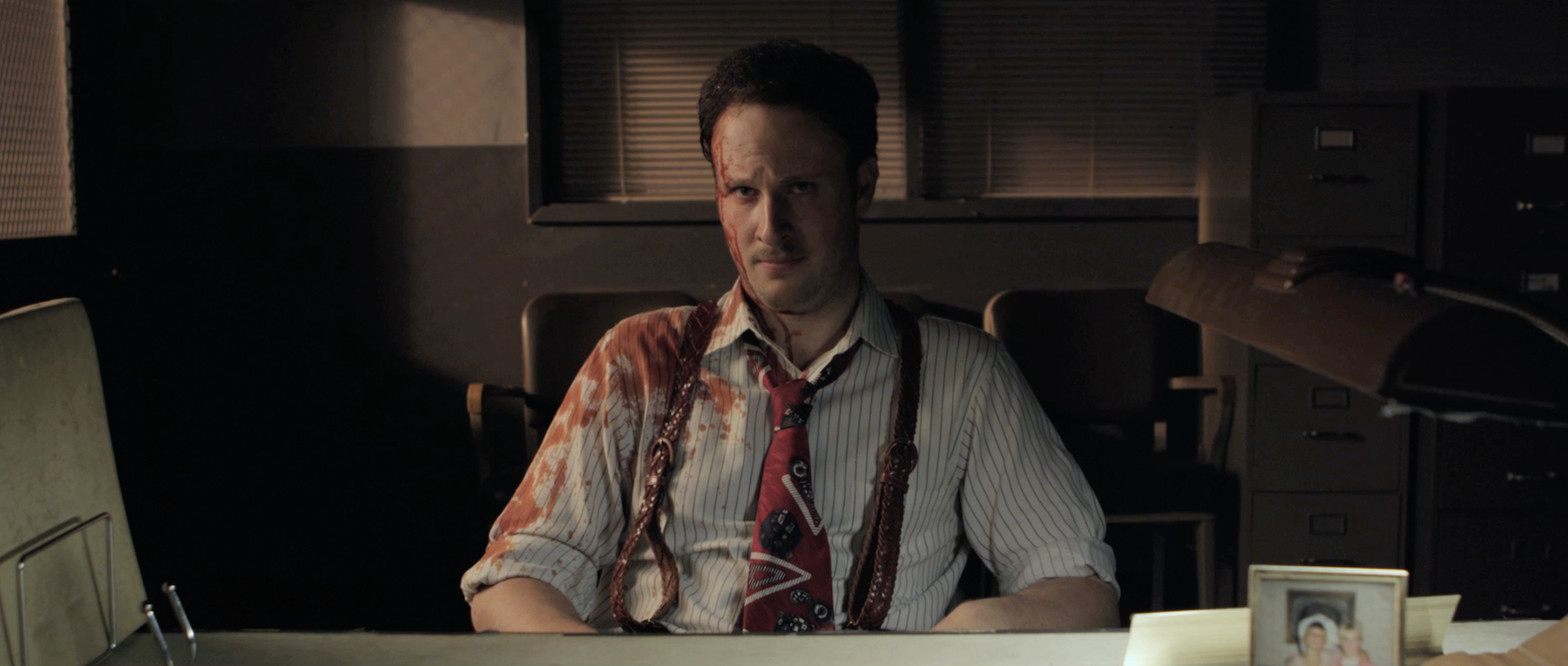 New Partner is a comedic web series about a detective whose partners can't stop dying. After throwing his partner under a bus to save thirty musically gifted children, a haunted Detective Ron Robinson must redeem himself as a reluctant hero in a crime-ridden metropolis. He'll grill suspects, endure tense stakeouts, and take down perps, as he and the precinct try to get to the bottom of things without losing their goddamn minds in the process. Ron does his best to keep busy, because when he slows down, he remembers that the universe is chaos, death comes for us all, and we are powerless to stop it. Anyways... New Partner might be the first "Greek Tragedy Cop Comedy" because tragedy is when a man's friend dies crossing the street and comedy is when every single one of that man's friends dies crossing the street.
Responses by New Partner Writers and Creators Josh Margolin and Quinn Beswick

Going from an evening conversation about cop genres to New Partner:
We both grew up loving movies like Lethal Weapon, Heat, Bad Boys, etc. One night we were chatting about the tropes of the hard-boiled cop genre and we starting laughing about the idea of a grizzled cop who, not only lost his partner, but loses every single partner he ever gets. From there the idea of a cursed detective whose partners won't stop dying came pretty naturally. We thought it could be an interesting and darkly comedic engine for a show.

On maximizing a small budget:
Our biggest challenges were making this show feel big on a small budget. When we partied up with our director, James Gallagher, and our producer, Charlie Alderman, we all agreed that despite the absurd premise, this thing had to look like a legitimate cop drama. We all put our heads together and called in as many favors as possible to maximize our budget and give the thing as much scope as possible. Having a small, committed crew and core creative team went a long way.

With New Partner, there is only one rule in telling the story:
It seems to us like the future of entertainment consumption is headed toward a wider variety of narrative structures. People are telling stories in an array of linear and non-linear formats. These possibilities definitely excite us. With New Partner, we're beholden to one rule: Ron's partners will die. Other than that, how we tell Ron's story is flexible. We're very attracted to the idea of chronicling Ron's life through the partners he is paired with — like High Maintenance if it centered around a lonely detective. We could move through time in a unique way and tell the larger story of Ron and the department in a non-traditional format.

…If I could be a TV character for a day:
We'd both like to be Jack Donaghy. I (Josh) want his thick, indestructible hair. And I (Quinn) want to kiss Edie Falco.
---------------------------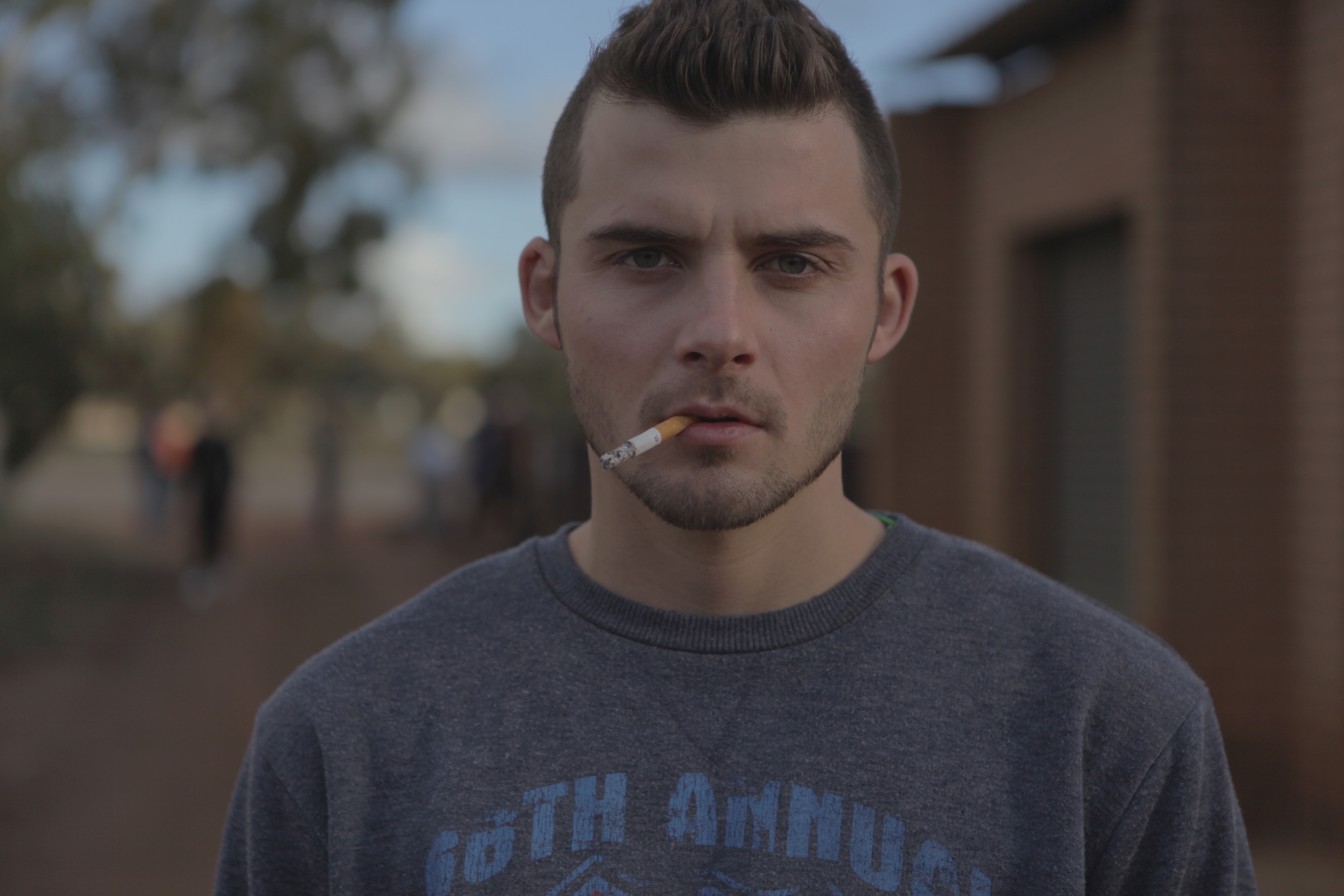 Greenfield is a gripping observational drama about young men struggling with their identities and attempting to fix the past.

James returns home to small-town Greenfield after an unexplained absence of over ten years. But his aspirations of rebuilding his former life with girlfriend Kelley are short-lived when her brother confides in him an explosive secret.

Set against the backdrop of the stunning panoramic landscapes of Western Australia and simmering with tension, the series explores masculinity, group mentality, and violence in the sleepy town of Greenfield, where the youth are left to fend for themselves in a harsh and brutal environment, doomed to repeat their parents' cycle of abuse.
Responses by Greenfield Co-Creator and Co-Director, Julius Telmer

From Denmark, a semester in Perth, Australia and on to 'Greenfield…'
I am from Denmark. A few years before we shot Greenfield in 2013, I did a study abroad semester of films studies in Perth, Australia where I met producer Daniel Tenni. We made a short together during that time. A year later I returned to live with Daniel in Perth, were we tried to make a documentary about the internment of Italian migrants in Australia during World War II. This project never happened, but during this year we talked ideas based in our own life experiences for a fiction project.

Then suddenly a funding initiative came from the local film funding body and we applied with what would become Greenfield. The project was very influenced by my feelings and experiences of living as a foreigner in Australia, including being an outsider, interacting with the people, the culture and the environment. I remember having this outsider feeling as a kid. This was mixed with many of Daniel's own experiences. We wanted to tell a story about real people and problems we could relate to ourselves.

Also when we applied, we had the feeling that most film and [episodic] series coming out were about crime, violence, racism and money. We thought we could make our story just as interesting without those themes. We came up with the idea of a Western Slum Soap Opera web series. It would look and feel like an authentic modern Western, but written like a soap opera, focusing only on the characters, their problems and relations. This stranger, James, would enter Greenfield like some Clint Eastwood and rip off the "fake masks" of all these characters he would encounter. He would be the spark that would set events in motion revealing to these characters who they really are. It was about the arcs of these characters coming to realize who they really are and how they deal with this.

On how it all came together…
Doing this project on the other side of the world so far from Denmark without much money was very tough. I brought over my Danish cinematographer, Mathias Doecker, and co-director Jevgeni Jevsikov to help me bring a more austere Scandinavian sensibility to the Australian environment. We had only three months in Perth to cast, scout and shoot the entire series. And with only $40,000 we didn't exactly have a lot of freedom or options.

We shot it on two Canon 5D's using mostly natural light in order to do improvisation and catch the true moments between the actors. We were lucky to find the location for Greenfield in the small town of Merridin, a stop-over town between Perth and the mining town of Calgoorlie in Western Australia. It's in the middle of absolutely nowhere. The biggest challenge was really to get the authenticity of all the elements to seamlessly come together. I really wanted this eerie feeling in the series while also having everything feel very real and authentic at the same time. We did so many new things we'd never done before with this project. We were really exploring and discovering as we went along. People called us insane, and I guess we were somewhat.

The entire cast and crew lived together in this old theater that wasn't in use anymore and many claimed it was haunted. Some even said they saw the ghost. Shooting everything with two cameras both saved us in the edit, but also made it a long process. There was so much footage. We were saved by the Danish Film Institute, which provided us their facilities for a year.

Talking cast:
We cast locally in Perth through Daniel's network. We reached out and worked with a lot of people in big group castings. I had done a Mike Leigh course, so we used some of his techniques to audition and do improvisations to see how people responded authentically to their characters and with each other. We also found people that were already quite close to the characters we imagined. After we'd spent time with each cast member building their background, we did improvised scenes between the actors as their characters to create memories and find specifics in their relationships. Many elements from these improvisations and rehearsals were written into the series. Even rehearsal scenes that were not in the script made it into the series.

The police… getting drunk… and a brawl:
There was this cop that stopped us in the middle of shooting one day. We thought we were in deep trouble, but he was just really interested in our cameras. The following evening, he came back alone where we were all staying, bringing four racks of very expensive beer for us and we got very drunk. He ended up getting into a physical fight with some of the cast and crew when he found out some of them was gay. Ironically this was at the core of the theme of the series we were making, so the reality of the location suddenly became very real as well as the terrifying fact that he was the local police! But we never saw him again after that.