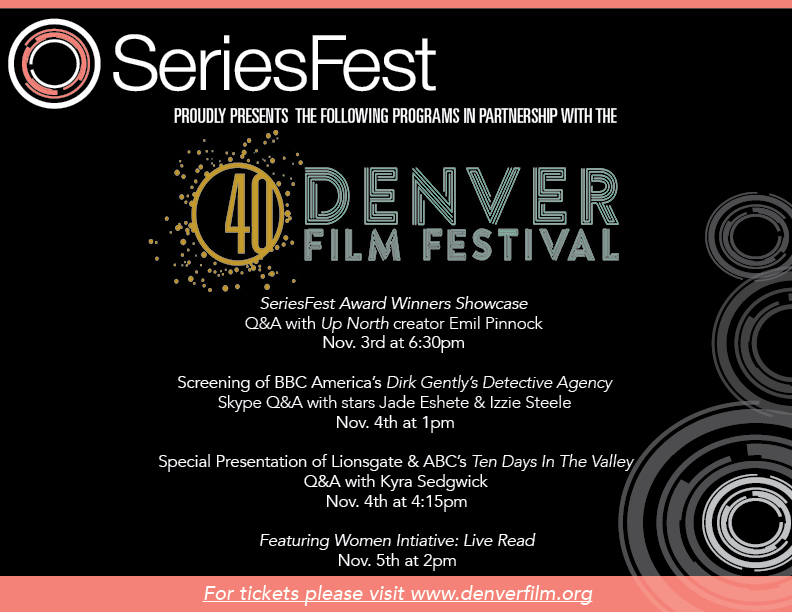 SeriesFest Award Winners Showcase
Q&A with Up North creator Emil Pinnock
Nov. 3rd at 6:30pm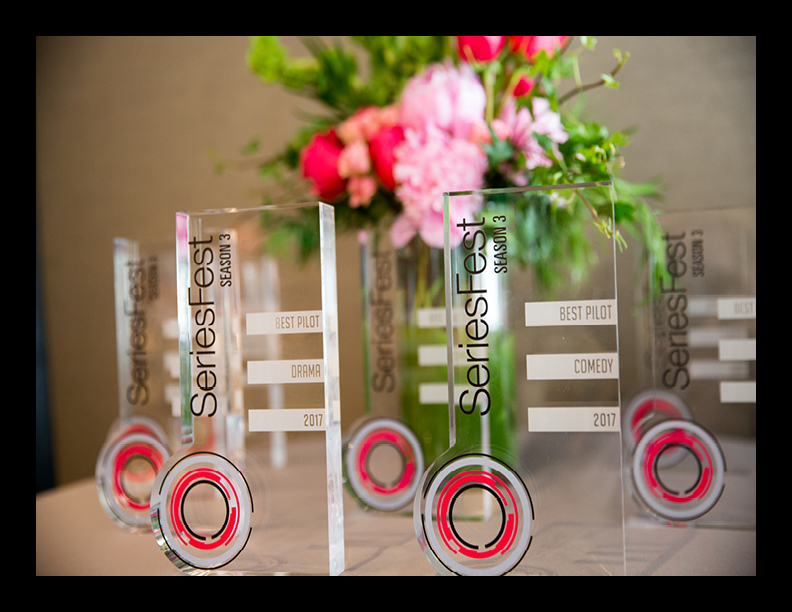 Each June, SeriesFest showcases the best and boldest pilots in episodic storytelling from around the world. Join us for an exclusive screening of the award-winning independent pilots from SeriesFest Season 3: Up North, Giving Up and According to My Mother.
Screening of BBC America's Dirk Gently's Detective Agency
Skype Q&A with stars Jade Eshete & Izzie Steele
Nov. 4th at 1pm

Every season is a dizzying, smart, dangerous, unexpected (for us, not the people involved) and fun adventure that explores a different genre. Season one was about time travel with body-swapping, and this season involves an injection of fantasy. Based on Douglas Adams' ("The Hitchhiker's Guide to the Galaxy," "Doctor Who") acclaimed novel, the BBC AMERICA original series created by Max Landis and from the studio of "The Walking Dead" stars Samuel Barnett, Elijah Wood, Jade Eshete, Hannah Marks and new to the cast this season is John Hannah, Amanda Walsh, Tyler Labine and Alan Tudyk.
ABC's TEN DAYS IN THE VALLEY
Q&A with Kyra Sedgwick
November 4th at 4:15pm

After a five-year hiatus, Ten Days in the Valley marks Kyra Sedgwick's return to TV following the end of TNT's The Closer. In ABC's new thriller, Sedgwick plays Jane Sadler, the overworked producer of a controversial show about law enforcement and a single mother in the middle of a contentious separation. Her world is turned upside down when her daughter goes missing in the middle of the night; losing trust in everyone she knows, she will do anything to find her daughter.
FEATURING WOMEN INITIATIVE: LIVE READ
November 5th at 2pm

In 2017, SeriesFest partnered with Rose McGowan and Damage Inc. Productions to discover new episodic series about, for and featuring women. Among hundreds of submissions, Cottonwood, written by Colorado native Sarah Sellman, was selected as the Featuring Women Initiative winner. Join us for an exclusive live read of Cottonwood, a surreal drama set in southern Colorado about a group of teenagers at the heart of a bizarre investigation in the 1960s. A Q&A with Sellman will follow this special presentation.