Beginning in April 2021, SeriesFest will host virtual exclusive member events called our SeriesFest Insider Conversations. These private events connect the independent TV community with established industry for in-depth discussions around episodic storytelling. While in-person events remain limited, this exciting new program aims to give our community the opportunity to connect, collaborate and network in an intimate virtual setting.
UPCOMING INSIDER CONVERSATIONS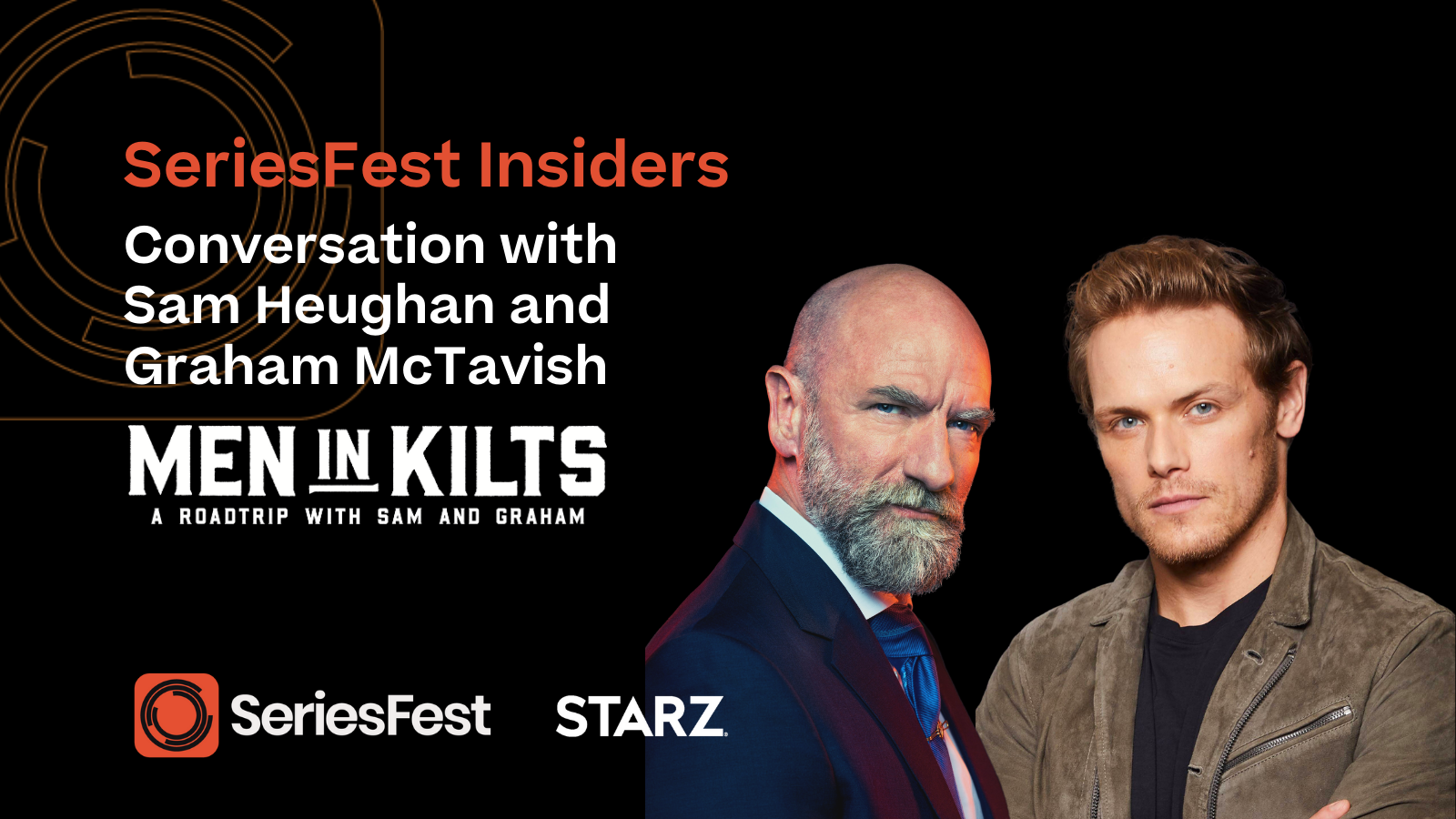 CONVERSATION WITH SAM HEUGHAN AND GRAHAM MCTAVISH OF STARZ' MEN IN KILTS.
Available starting Friday, April 16th
Join SeriesFest for an exciting conversation with Sam Heughan and Graham McTavish of Starz' Men in Kilts. Men in Kilts: A Roadtrip with Sam and Graham is a fun-filled buddy travelogue through Scotland led and created by Outlander stars Sam Heughan and Graham McTavish. The two reunite for an epic adventure, exploring their heritage and meeting an incredible collection of people who truly showcase what it means to be Scottish.
Moderated by Director of Programming, Claire Taylor, they'll be joined by several #SeriesFestInsiders to ask questions about how they brought the show to life.