SERIESFEST: SEASON 3 ANNOUNCES ITS INDEPENDENT PILOT, LATE NIGHT, AND DIGITAL SHORT SERIES IN-COMPETITION LINEUP!
The festival will screen 42 pilots this year within the three competition categories, including the annual Independent Pilot Competition and two exciting new additions that continue to celebrate the expanding storytelling landscape with Late Night and Digital Series offerings.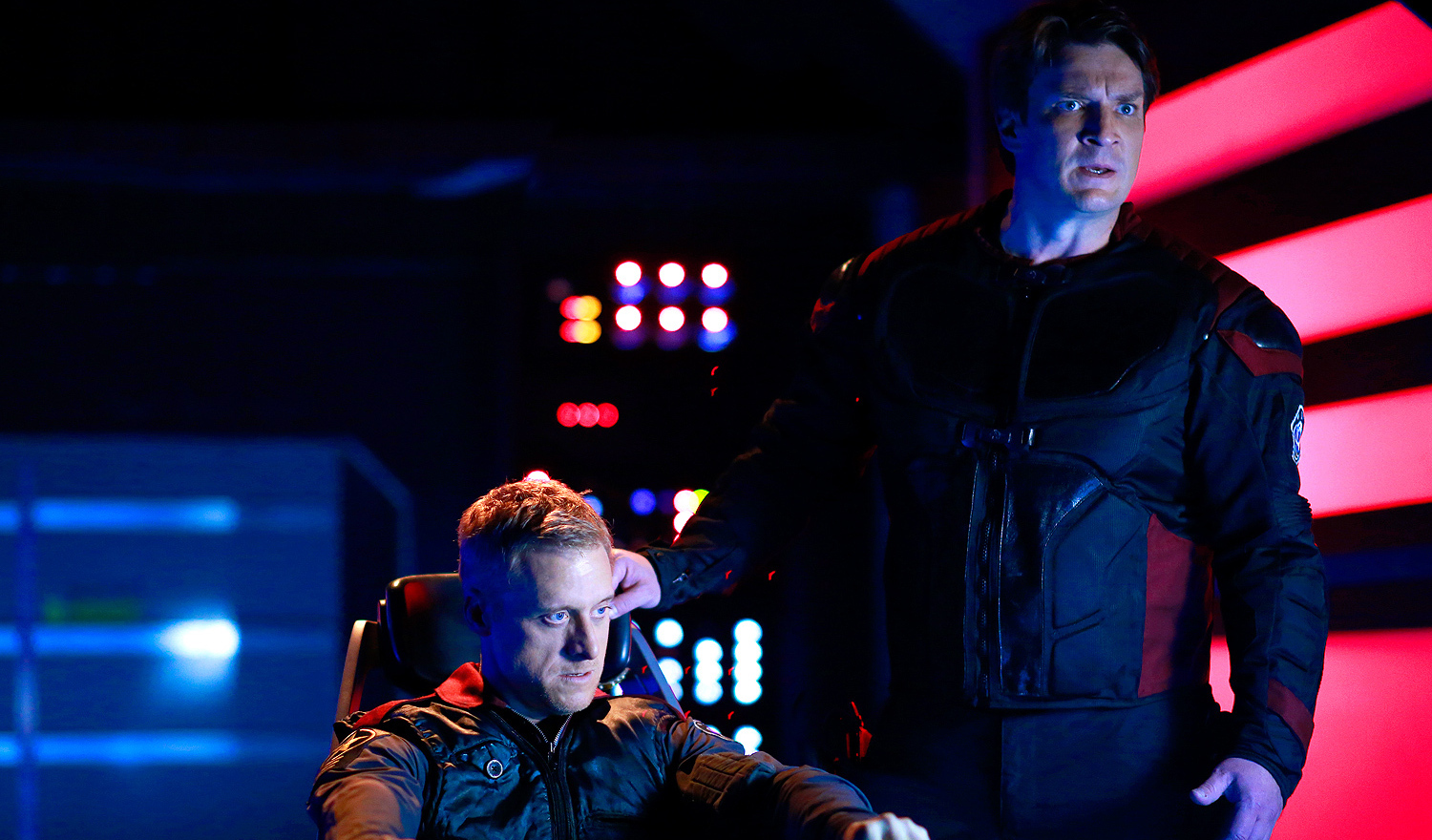 Talent from this year's pilots include Nigel Barker, Michael Buscemi, Kevin Corrigan, Kyle Dunnigan, Melonie Diaz, Nathan Fillion, Linda Hamilton, Doug Jones, Wayne Knight, Terence Nance, Julie Klausner, Deirdre O'Connell, William Sadler, Horatio Sanz, Nick Searcy, Sasha Spielberg, Nick Thurston, Alan Tudyk, Reggie Watts, and more!
"SeriesFest was created in order to celebrate and provide a dedicated platform for storytelling and serialized content to exist. And not just exist, but to have these extraordinary stories from across the globe be accessible and discoverable to the industry and audiences," said Randi Kleiner, Founder and CEO of SeriesFest. "With the expansion of the festival to include short form and late night works, we continue to celebrate the many ways independent content can be experienced and give it a voice where it might not have otherwise."
Independent Pilot Competition
SeriesFest's third annual Independent Pilot Competition will showcase official selections by both emerging and established creators and directors. This year, 26 titles across Comedy, Drama and Unscripted will compete for Best Pilot, Best Actor, Best Actress, Best Director, and Best Writer in their respective categories along with the illustrious Audience Award as well as a brand new Best Unscripted Award.
Comedy Screenings & Descriptions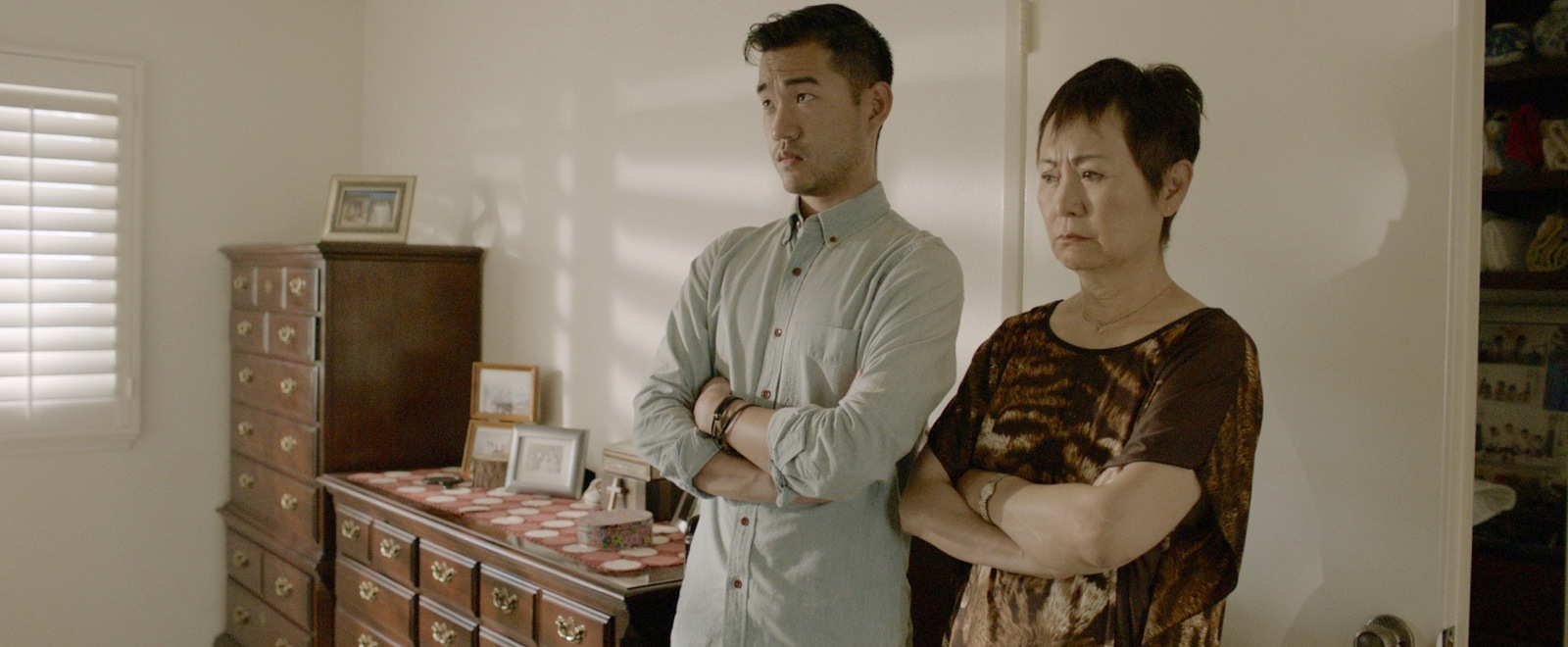 According to My Mother (Colorado Premiere)
Creators: Daniel K. Isaac & Cathy Yan
Cast: Daniel K. Isaac & Alexis Rhee
USA, 18m
In this modern take on the traditional family dramedy, Daniel, a gay, struggling actor living in New York visits Esther, his devout Christian, Korean mother, in LA after the death of his beloved aunt. Despite their differences, they try to heal together. But old habits die hard.
Con Man (Colorado Premiere)
Creators: Alan Tudyk and Nathan Fillion
Cast: Alan Tudyk, Nathan Fillion, Mindy Sterling, Nolan North
USA, 24m
Wray Nerely is a struggling actor who starred as a spaceship pilot on Spectrum, a cult classic science fiction series. He navigates the odd people and incidents he encounters along the way while learning to love the fans he has.
Dad Friends (Colorado Premiere)
Creators: The Cooties
Cast: Ethan Edenburg, Eric Jackowitz, Jacob Jeffries, Reggie Watts
USA, 19m
When their wives are suddenly sentenced to life in prison, three friends find themselves having to re-evaluate their lives all the while keeping their newborn babies in tow. Starring Reggie Watts (Comedy Bang! Bang!, The Late Late Show with James Corden) and The Cooties.
The Gay and Wondrous Life of Caleb Gallo (Colorado Premiere)
Creator: Brian Jordan Alvarez
Cast: Stephanie Koenig, Ken Kirby, Jason Greene, Jon Ebeling, Antonio Marziale, Brian Jordan Alvarez, Daniele Watts
USA, 19m
A fast-paced, fringe-meets-mainstream comedy following a group of friends desperate for love and thrills. Featured in the inaugural Tribeca Digital Creators program at the 2016 Tribeca Film Festival, this brilliant new comedy represents the exciting and highly original storytelling taking place online today.
Giving Up (World Premiere)
Creator: Kris Lefcoe
Cast: Ben Kronberg, Zandy Hartig
Executive Producer: David Wain (Wet Hot American Summer)
USA, 30m
Can you put a timer on your dreams? In this dark comedy, a New York couple does just that… facing the ultimate deadline: either 'make it' or give up on their dreams.
The High Country (World Premiere)
Creator: Matt Herman and Heather Donahue
Cast: Beth Stelling, Brent Weinbach, Ryan Singer, and Andrew Bancroft
USA, 30m
The High Country is a comedy about friends, freedom, and fucking up in the imploding underworld of small-town NorCal cannabis growers. When Mark's dad makes a surprise visit and Leon's girlfriend threatens to call the cops, a 60-pound pot deal is in peril. The High Country explores what "growing" means in every sense of the word.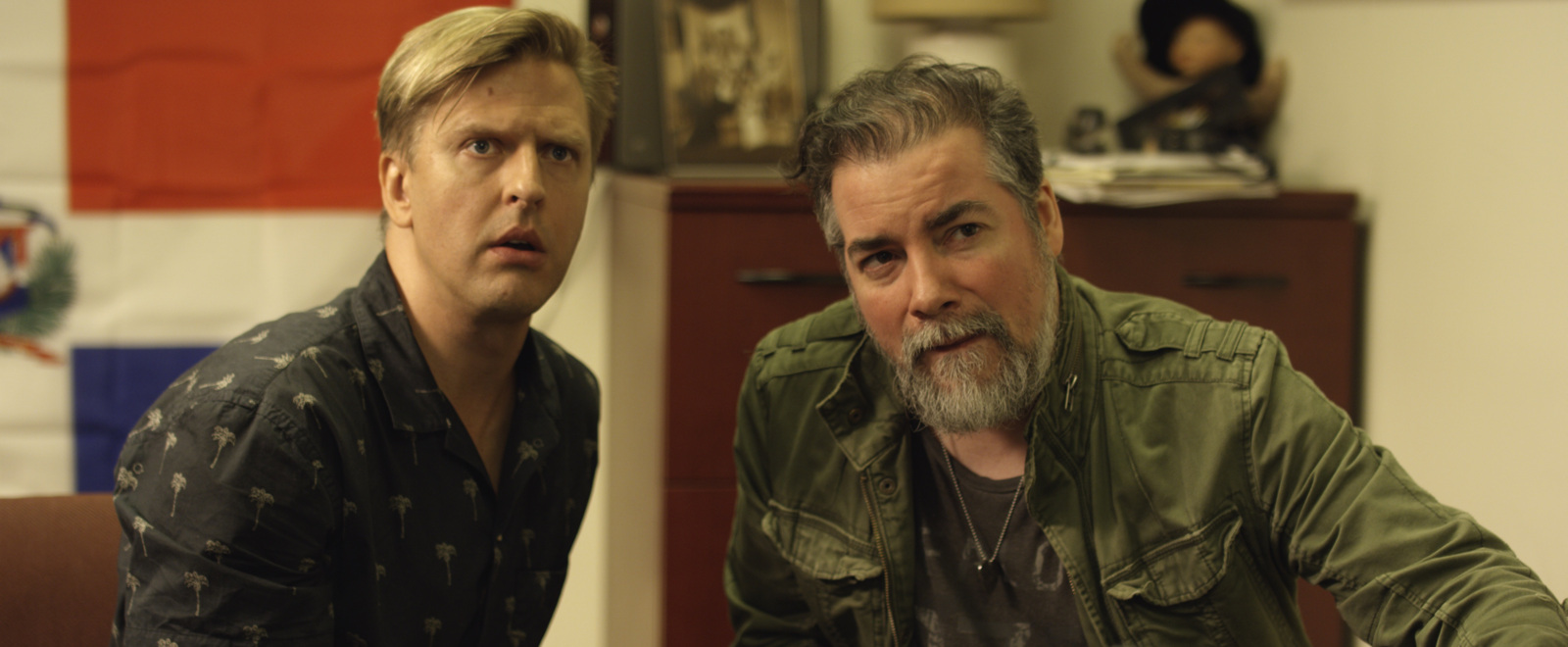 The Holdouts (World Premiere)
Creators: Stephen Girasuolo, Dan Menke
Cast: Kevin Corrigan, Jayce Bartok, Michael Buscemi, Deirdre O'Connell, Nadia Dajani, Daphne Rubin-Vega, Chris McKinney
USA, 29m
Kevin's rent-controlled apartment (and childhood home) is the last one left in a vacant building ready to be leveled for condos. But when his landlord makes him a lucrative buyout offer, Kevin must decide whether to sell out or take on the establishment. The Holdouts is a comedy about New Yorkers who can't afford to live in New York anymore.
Lonely and Horny (World Premiere)
Creators: Jake Hurwitz and Amir Blumenfeld
Cast: Jake Hurwitz and Amir Blumenfeld
USA, 22m
Ruby Jade (Amir Blumenfeld) is a neurotic, selfish, understandably single 30-something who wants to have sex more than anything else in the world. Along with the help of his empathetic dating coach Josh Rice (Jake Hurwitz) Ruby embarks on a quest to find love, with literally anybody.
Running with Violet (World Premiere)
Creators: Marie-Claire Marcotte & Rebecca Davey
Cast: Marie-Claire Marcotte, Rebecca Davey, Jamie Spilchuck, Claire Armstrong
Canada, 22m
Two women and a toddler attempt a girls' weekend (with diapers), only to find themselves on the run from a small town drug ring.
Shit Kids (Colorado Premiere)
Creator: Kyle Dunnigan
Cast: Kevin Berntson, Candace Brown, Kyle Dunnigan, Margee Magee, Doug Noble, Grace Van Dien
USA, 19m
What happens when the most self-obsessed generation in history meets boundaryless parenting? Children who feel entitled to murder their parents. It's a Romeo and Juliet tale… if Romeo and Juliet were total assholes.
Shoot Me Nicely (Colorado Premiere)
Creator: Elias Plagianos
Cast: John Behlmann, Linda Hamilton, William Sadler, Josh Burrow, Jackie Martling
USA, 21m
Photographer Sean Wheeler loses his elite magazine job, plunging him into a downward spiral of odd jobs and celebrity chasing. A compromising photo of a conservative politician quickly takes his life on a wild ride in his journey to return to the glitz and glam of the high-fashion world.
Superior Living
Creator: Steven Kahn
Cast: Paul F. Tompkins, Fred Melamed, Julie Klausner, Ronnie Mund, Horatio Sanz
USA, 25m
An animated series about a modern day 'tool-bag' in search of the perfect piñata for his daughter's birthday. Superior Living stars Paul F. Tompkins (Bojack Horseman), Julie Klausner (Difficult People), Horatio Sanz (SNL), and Fred Melamed (Serious Man, Lady Dynamite).
Tiny House (Colorado Premiere)
Creator: Owen Williams
Cast: Owen Williams, Sherry Romito, Merry Grissom, Ryan Anglin, Cordelia Skye, Jim Round, Rudolph Martin
USA, 29m
Three misfit siblings who haven't spoken to each other since their mother's death nine years earlier, return home to squabble over their last remaining inheritance. Despite their differences, the dependency on the house they grew up in forces them to become something they didn't know they were missing: a family.
The Vampire Leland (Colorado Premiere)
Creators: Tijuana Ricks, Ken Ferrigni, Tony Manna
Cast: Tony Manna and Brian Hastert
USA, 18m
In a freak accident, Leland, a balding, overweight 35-year old is accidentally turned into a vampire by Marius, a sexy 200-year old blood-sucker who hates his immortal life. The unlikely pair join forces to take a stand against an ancient council of vampires seeking to protect the image of vampires everywhere by destroying Leland.
Drama Screenings & Descriptions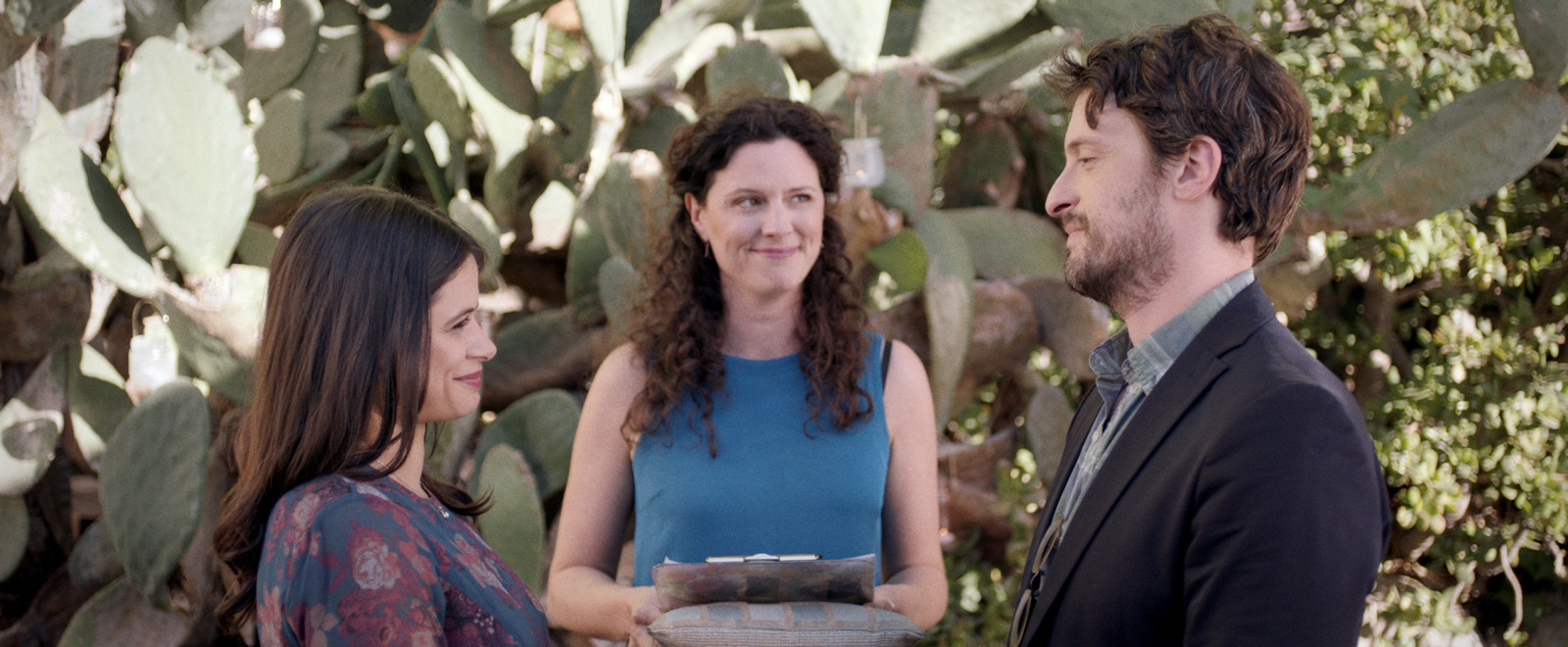 Lost & Found

Automata (World Premiere)
Creator: Van Alan
Cast: Basil Harris, Doug Jones, Jen Taylor
USA, 52m
Set in an alternate Prohibition America, Automata follows New York private detective Sam Regal and his automaton partner Carl Swangee as they are hired by a wealthy business man to spy on his wife. They soon find themselves wrapped up in a bigger plot of intrigue and deception in this retro sci-fi noir series.
Down Home (Colorado Premiere)
Creator: Colby Holt and Sam Probst
Cast: Andrew Kudla, Anna T Schlegel, Don Maley, Nate Stoner, Kyle Anthony Blair
USA, 28m
After an urgent call from his sister—Rudy Hendricks and his husband must make the long drive from Chicago back to his hometown in Kentucky to care for his ailing conservative father.
Greenfield (North American Premiere)
Creator: Julius Telmer and Daniel James Tenni
Cast: Ethan Tomas, Marthe Snorresdotter Rovik, Liam Graham, Daniel James Tenni, Renato Fabretti, Claudia Cirillo, Kym Bidstrup
Australia, 49m
James enters small town Greenfield with aspirations of rebuilding his relationship to his ex-girlfriend Kelley. But soon tensions explode when her brother confides him with a volatile secret. Simmering with tension, Greenfield is a gripping exploration of masculinity and violence in rural Australia.
Lost & Found
Creator: Haroula Rose
Cast: Melonie Diaz, Will Janowitz, Jennifer Lafleur, Terence Nance, Avi Rothman, Laura Lee Botsacos, Abby Wathen, Ethan Gold, Nick Thurston, Haroula Rose, Peter Thomson
Executive Producers: Haroula Rose, Melonie Diaz
USA, 30m
Stella and Ian are separating. But to them, that's nothing to be ashamed about. So they decide to host an "un-wedding" party to celebrate. As friends and family descend on their home for the occasion, secrets are revealed and loyalties tested. Lost & Found is a dramedy about navigating life, love, and unexpected new beginnings in modern Los Angeles.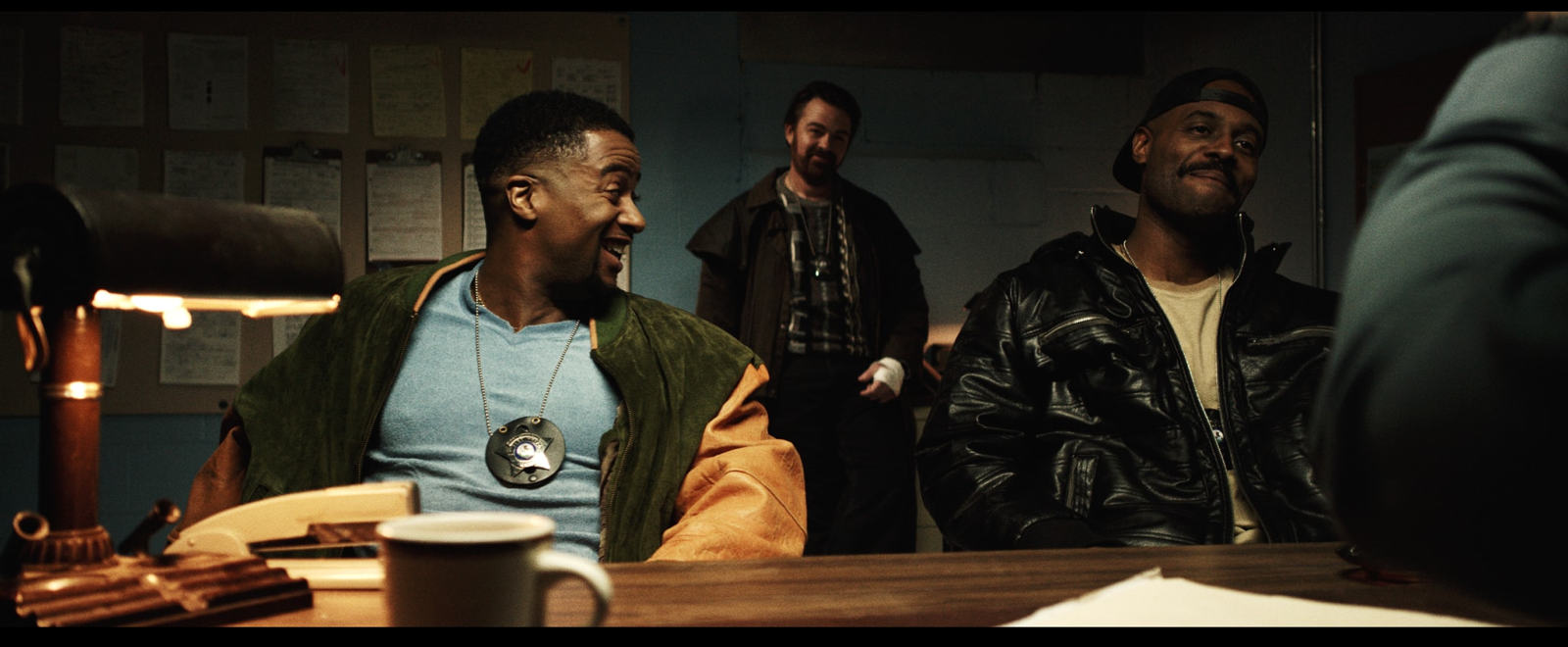 Public Housing Unit (Colorado Premiere)
Creators: Patrick Wimp, Angie Gaffney, Ted Reilly
Cast: Chris Boykin, Kamal Angelo Bolden, Ira Amyx
USA, 48m
Set in the projects of late 1980s Chicago, Public Housing Unit follows three police officers whose morals are pushed to the brink as they fight tirelessly to serve a fragmented community, broken by an unjust system. Equal parts gritty and entertaining, Public Housing Unit takes an honest and unfiltered look at the grey areas of urban policing.
Red Bird (Colorado Premiere)
Creators: Misti Boland, Jeremy Osbern
Cast: Alexandra Goodman, Armin Shimerman, Michael McShane, John Prosky, Ian Stark
USA, 28m
Nominated for four daytime Emmy Awards, this high-octane western web series follows a woman seeking vengeance for the death of her only son.
Shepherd (World Premiere)
Creator: Andrew Bryan & Owen Hornstein III
Cast: Lance Nichols, Chelsea Bryan, Alicia Davis Johnson, Kelvin Harrison, Indigo, Martin Bradford, John "Spud" McConnell
USA, 45m
Fed up with the crime and murder plaguing his inner city New Orleans community, a Catholic priest with a violent past decides to take matters into his own hands. The creative team behind the project is made up entirely of New Orleans-based working professionals looking to prove that good TV doesn't necessarily have to come from New York or Los Angeles. Leading the predominantly African-American cast is veteran actor Lance Nichols (House of Cards, Into the Badlands) as the conflicted anti-hero that is Father Joseph.
Up North (World Premiere)
Creator: Emil Pinnock
Cast: Emil Pinnock, Eugene Clark, Ian Duff, Damaine Radcliff
USA, 54m
In the New York prison system, it's just as hard getting out as it is going in. An innocent teenager, an elder convict, and a vicious street hustler fight their way out of the corrupt prison system and dangerous city streets.
Unscripted Screenings & Descriptions
America in Transition (World Premiere)
Creator: Andre Perez
USA, 20m
America in Transition is a powerful documentary series that takes a real look at social change from the perspective of trans-people in marginalized communities. Join us as we travel across the country to document real life for a two-spirit educator, a suicidal veteran, an HIV+ woman, and more.
PPL: Wizard Oz (Colorado Premiere)
Creator: Danny Yourd
USA, 24m
PPL is a documentary series exploring the lives and stories of people in America who may otherwise go completely unnoticed. Oberon Zell-Ravenheart, known simply as "Oz", is a self-described wizard who created a life for himself that is truly stranger than fiction with stories of unicorns, mermaids, a serial killer, and the most cryptic magic of all: love. Equal parts touching, laugh-out-loud funny, and gripping, PPL unveils what it means to be human in the 21st century.
Subculture (World Premiere)
Creators: Brian Johnson, Jaymee Johnson, Alison Greenberg Millice, Katie Shapiro, Mitch Dickman
Cast: Ricardo Baca
USA, 18m
Subculture is a hands-on exploration of our ever-evolving relationship with drugs and how these substances have left their marks on regional cultures around the globe. Host and journalist Ricardo Baca (Rolling Papers, The Daily Beast) guides us through these gripping stories and documents the biggest drug policy changes of our lifetimes as well as the ancient rituals that represent the world's most historic cultures.
Top Photographer
Creators: Nigel Barker, Adorama, Framework Productions
Cast: Nigel Barker
Production by Framework Productions
USA, 24m
A competition series featuring five contestants working against time and changing genres to prove who is the 'Top Photographer.' Hosted by celebrated photographer Nigel Barker (America's Next Top Model).
Late Night Competition Screenings & Descriptions
Another new addition to the Season 3 slate, the Late Night Competition brings together a can't-miss selection of strange, absurd, hilarious, and 'what the hell?' offerings for an expectation-defying, not-safe-for-work viewing experience—with complimentary beer for all attendees. Presented in partnership with Adult Swim.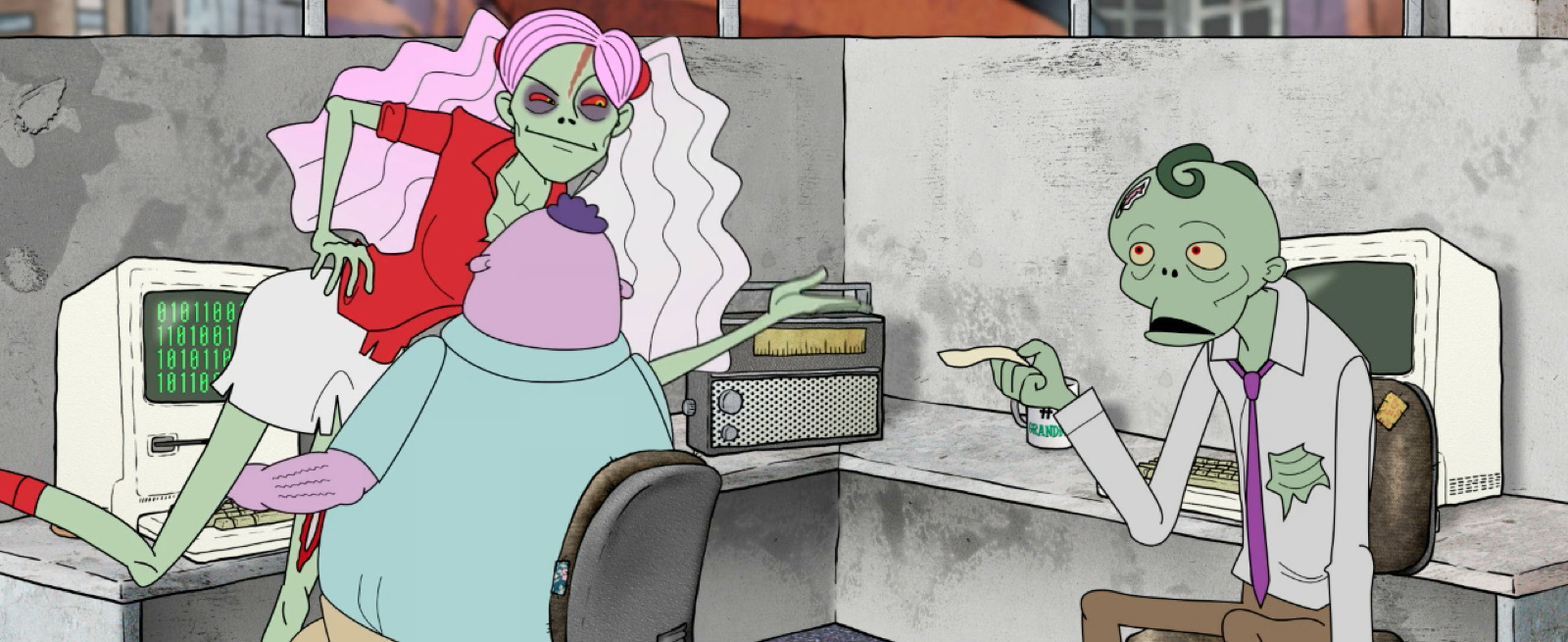 Cubicle Zombies (Colorado Premiere)
Creator: Andy Jones, Adam Weinstock, Gabe Michael
Cast: Ryan Holloway, Eric Larsen, Kate Krieger, Tracy Pendergast, Gabe Michael
USA, 2 Episodes, 10m
A NSFW animated comedy set 70 years after the Zombies kill off all the humans — and now their boring office jobs are killing them. Work sucks when you're already dead.
The New Adventures of Brobot Johnson (Colorado Premiere)
Creator: Darian Dauchan
USA, 2 Episodes, 8m
In this Sci-Fi Hip Hop interactive web series—part silent film, part music video—a newly born robot that is half droid and half brotha, with the help of his eccentric maker, learns the mundane ways of the world in New York City one miraculous experience at a time.
New Partner (Colorado Premiere)
Creator: Josh Margolin & Quinn Beswick
Cast: Josh Margolin, Nick Searcy, Quinn Beswick, Wayne Knight, Josh Fadem, Sasha Spielberg
USA, 3 Episodes, 21m
New Partner is a comedic web series about a young hotshot detective whose partners can't stop dying.
Thanks Laura (World Premiere)
Creators: Alex Dobrenko & Phil Kaye
USA, 11m
Following the success of their pilot Distance, which took home the Virgin Produced Choice Award at last year's festival, Phil Kaye and Alex Dobrenko return to SeriesFest with an exciting new project. Thanks Laura is a series of comedic sketches about high fives, corporate jargon, and the guys behind every food trend of the last 20 years.
Two Minutes to Late Night
Creators: Jordan Olds and Drew Kaufman
Cast: Ben Weinman, Laura Stevenson, Mutoid Man
USA, 2 Episodes, 17m
Two Minutes to Late Night is the world's only heavy metal-themed late night talk show. This episode features Foxygen, and Grammy Award nominee, John Baizley of Baroness performing a cover of Prince's "Purple Rain" with our house band, Mutoid Man.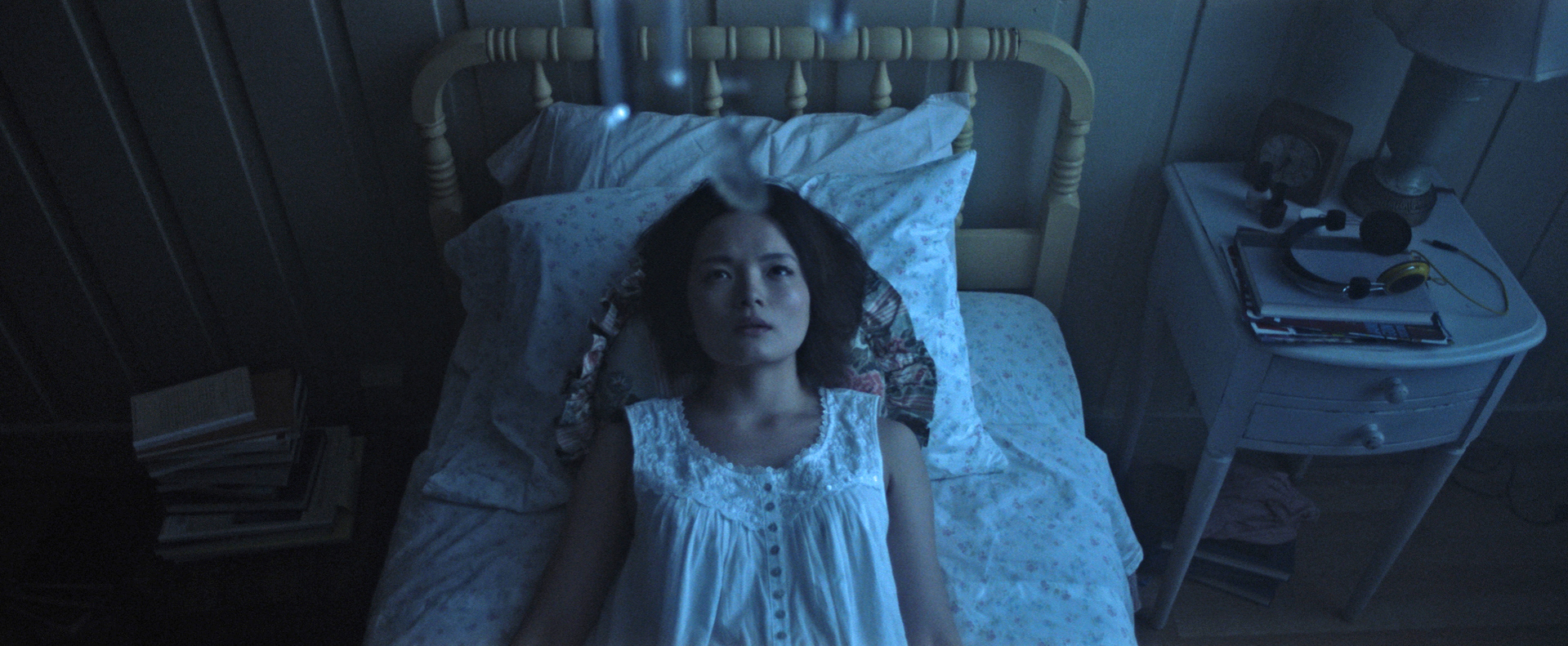 Two Sentence Horror Stories (Colorado Premiere)
Creator: Vera Miao
Cast: Wei-Yi Lin, Mardy Ma, Ayesha Harris, Gentry White, Hannah Barlow
Distributor: Stage 13
USA, 2 episodes: Ma (directed by Vera Miao) and Guilt Trip (directed by JD Dillard), 30 min
Inspired by the viral fan fiction, Two Sentence Horror Stories is a fresh and provocative anthology series that explores primal and social fears, filtered through the anxieties of the most connected and racially diverse generation. Despite dizzying advancements in technology, inequality, social progress, and environmental degradation, the things that haunt us are still the same.
Urbance
Creator: Joël Dos Reis Viegas
Cast: Ryan George, Vanessa Hasid, Ben Cardilli
Canada & France, 1 Episode, 9m
Set in a strict dystopian society, two youngsters disowned by their own gangs fight to save their lives, while risking it all to live their love freely.
Digital Shorts Competition Screenings & Descriptions
With the mediums for storytelling rapidly expanding, some of the most innovative voices now reside in the digital space. The inaugural Digital Short Series Competition aims to celebrate these engaging storytellers and will feature nine ingenious series that deserve to be discovered.
Angry Black Women (Colorado Premiere)
Creator: Daheli Hall, HaJ
Cast: Daheli Hall, HaJ
USA, 2 Episodes, 11m
The journey of two Black women angry about being labeled 'Angry Black Women' living in a world that makes them angry.
Boxed In
Creator: Amy York Rubin
Cast: Amy York Rubin, Misty Monroe, Ingrid Haas, Marcy Jarreau, Mo Welch, Frankie Shaw, Alison Rich
USA, 2 Episodes, 9m
We box ourselves into teeny tiny identities. This is a series about how that pretty much sucks.
The Creatures of Yes
Creator: Jacob Graham
Cast: Jacob Graham, Caleb Graham
USA, 5 Episodes, 11m
The Creatures of Yes is a new, television-style puppet show set in the 1970s. Made by Jacob Graham and Co. in Brooklyn NY, the show is about people discovering the world around them and learning to appreciate each other's differences. It addresses modern, relevant topics head-on with humor and sensitivity.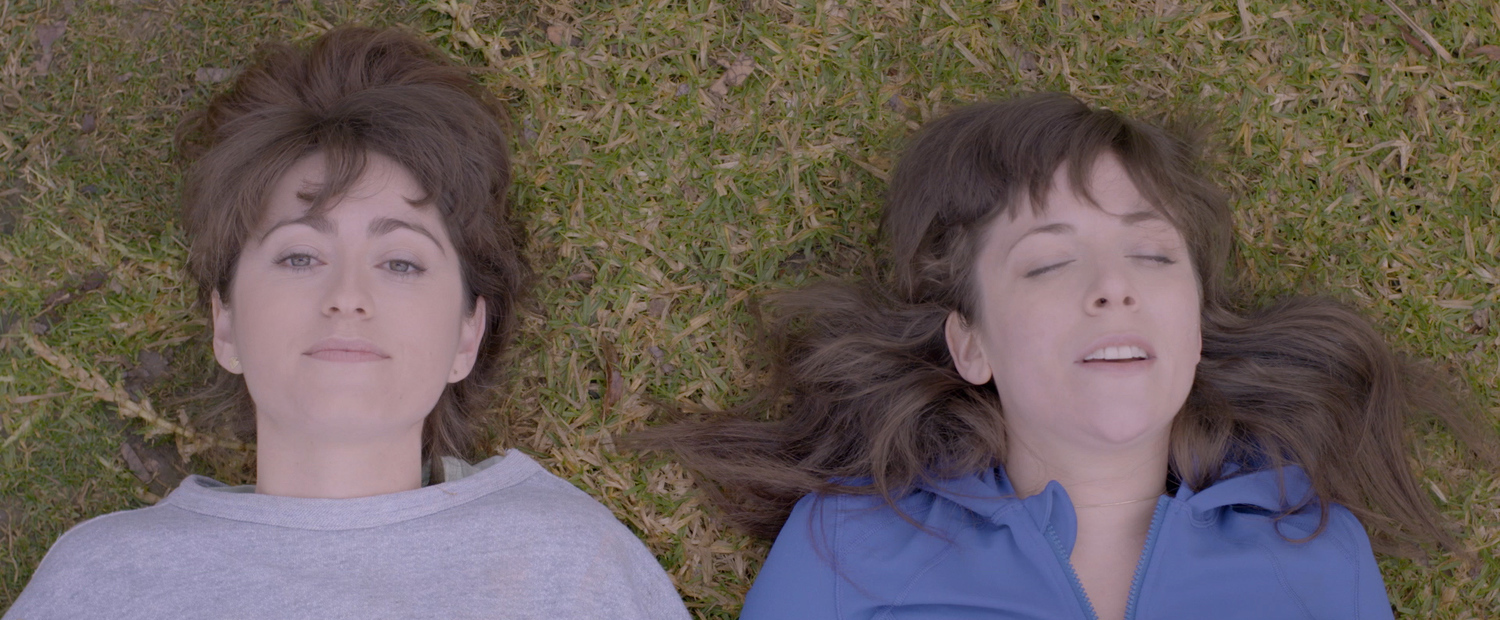 Disengaged (World Premiere)
Creator: Hannah Pearl Utt, Jen Tullock
Cast: Hannah Pearl Utt, Jen Tullock
USA, 2 Episodes, 15m
On the eve of nationwide legalization of same-sex marriage, partners Jules and Sydney find themselves rushing into a hasty engagement, which both strengthens and tests their relationship.
The God Phone
Creator: Dean Colin Marcial
Cast: Mark Rosenthal, Xanthe Elbrick, Peter Maloney, with Brady Corbet and Forbes Riley
USA, 2 Episodes, 10m
A down-and-out infomercial pitchman accidentally discovers the ultimate As-Seen-on-TV device.
Her Story
Creators: Jen Richards, Laura Zak, Sydney Freeland, Katherine Fisher/Speed of Joy Productions
Cast: Jen Richards, Laura Zak, Angelica Ross and Christian Ochoa
USA, 2 Episodes,16m
Her Story follows two trans women in Los Angeles who have given up on love, when suddenly chance encounters give them hope.
Independent
Creator: We Are Famous
Cast: Trinidad James, Futuristic, Reverie, and Sean Brown
USA, 2 Episodes, 22m
Breaking all the rules of the industry is part of their game. Join four Independent music artists as they work to take over the hip-hop scene without being tied to a major record label. Stage 13 Original Independent features rappers Futuristic, Reverie, Sean Brown, and Trinidad James.
Kissing Walls (Colorado Premiere)
Creator: Zak Payne
Cast: Zak Payne, Nathaniel Tenenbaum, Cole Doman, Kiersten Frumkin
USA, 2 Episodes, 14m
Kissing Walls is a romantic comedy that follows the lives of two best friends as they pursue their big dreams while enduring soul-sucking day jobs and navigating the 21st century dating scene as queer black men.
Stage Dad (World Premiere)
Creator: Alex Jacobs & Brendan Scannell
Cast: Alex Jacobs & Brendan Scannell
USA, 3 Episodes, 15m
Stage Dad is a comic web series about a desperate father and his seven-year-old son trying to make their way in the cutthroat world of child acting,